Drone Rush 2018 state of the industry report
06-20 | 2018
This article originated from Android Authority:
https://www.androidauthority.com/drone-rush-2018-state-of-the-industry-report-876517/
We are getting ever closer to halfway through 2018, and it has been a great year so far for drones. New gear from established drone manufacturers like DJI have led the way, while newer players like Uvify have broken onto the scene with a straight up need for speed.
We've seen and done a lot with drones so far this year, so please join us for a little rundown of some of our favorites. In no particular order, by the way.
RELATED ARTICLES
Drone Rush 2018 state of the industry report
Deal of the day: 45% Off Fader Stealth self-flying drone
The best new drones of 2018
Here are our favorite drones that have been announced so far in 2018. Not all of them are up for sale just yet, but coming soon at the very least.
DJI Mavic Air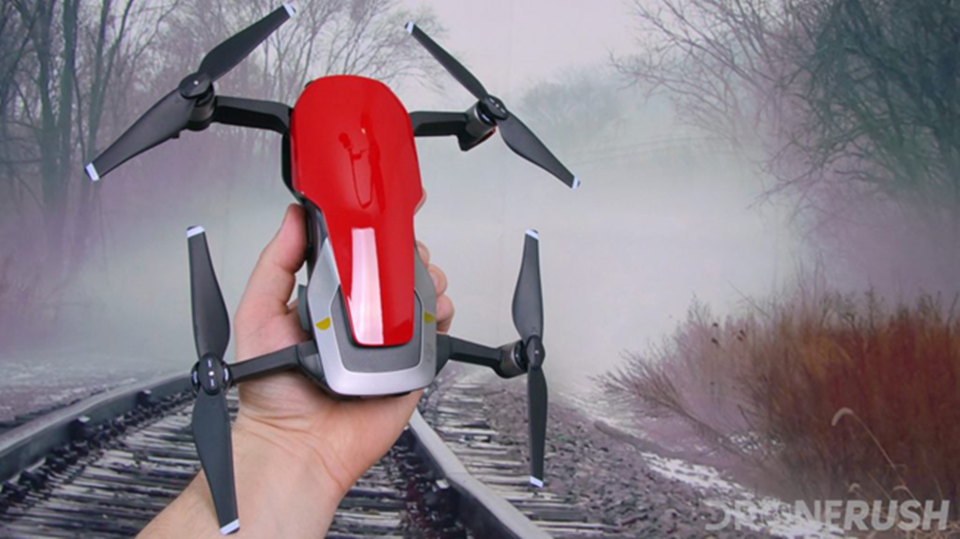 DJI is rarely content to launch a new drone hidden in a tech show like CES, so they held off a few weeks. January 23 in New York was a lively event to launch the new, folding, compact DJI Mavic Air. This drone consists of the best features from the DJI Mavic Pro and the DJI Spark. It fits directly in between the two size-wise as well.
DJI Mavic Air review

DJI Mavic Air camera review
Mavic Air packs the best Quickshots self-piloting features, an updated 100Mbps camera data rate and rear facing obstacle avoidance sensors. The only thing missing, in my humble opinion, is OcuSync, which would allow wireless connectivity to the DJI Goggles.
The DJI Mavic Air is $799 for the base drone, bump up to the DJI Mavic Air Fly More combo for $999.
Uvify OOri
Announced at CES in January, we actually pre-ordered this little drone on the spot. It is a tiny machine, fits in the palm of the hand nicely, but it is tuned to scoot up to 60 mph. Keep it in beginner mode to fly safely in your living room, then open it up outside to enjoy high speeds.
Uvify OOri update – shipping in May

Uvify OOri announced
This is a race drone trainer, a fun machine to get you started, then jump up to the Uvify Draco or other great full speed racing drones.
The Uvify OOri is $389 and shipping to pre-order consumers now. New orders will ship soon. Watch for deals as low as $349 as well.
Yuneec Typhoon H Plus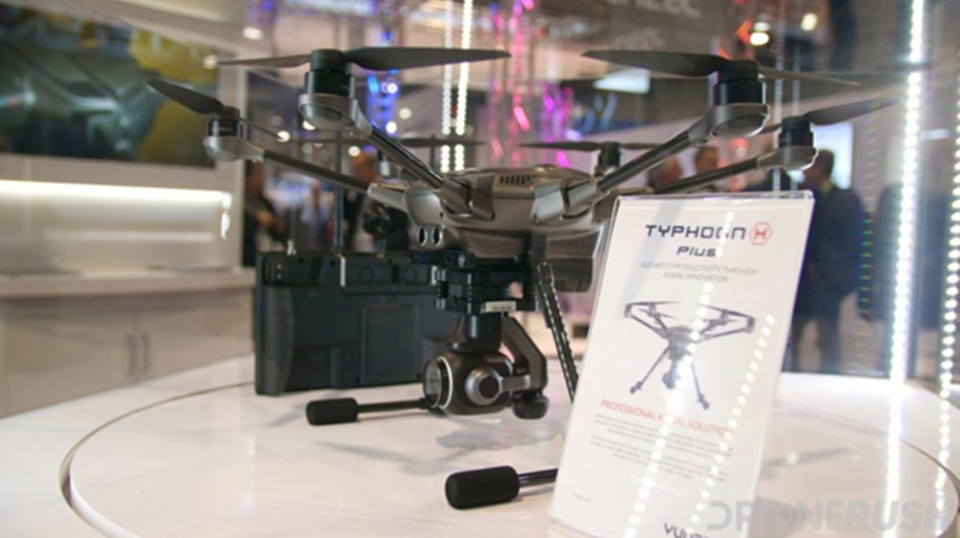 Announced at CES in January, the Yuneec Typhoon H Plus is just confirmed to start shipping in July. This is a large folding drone with six propellers for power and to keep things safe and smooth. The camera is a 1-inch, 20MP sensor that shoots 4K video at 60fps, which is mounted on a 3-axis stabilized, fully rotational gimbal. Going by the spec sheet, this is shaping up to be one of the best camera drones (consumer level) to hit the market this year.
The Yuneec Typhoon H Plus will go on sale for $1899.99 starting July 1st.
Yuneec Typhoon H Plus announced

Yuneec Typhoon H Plus shipping date confirmed
---
Autel Robotics Evo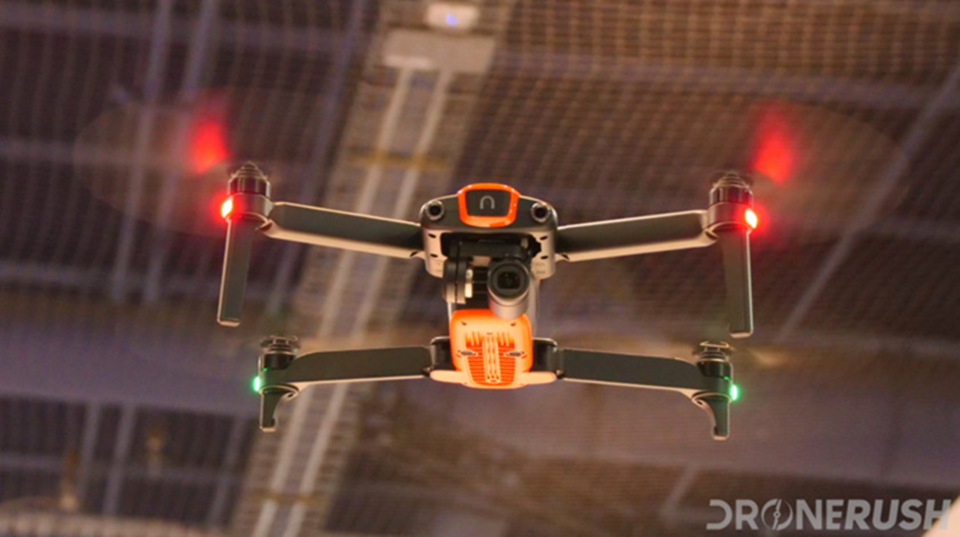 Also announced at CES 2018, the Autel Robotics Evo is a folding quadcopter that appears set to take on the DJI Mavic Pro. The head-to-head match up by spec sheet puts the newer Evo in the lead, with the camera shooting 4K video up to 60fps and rear-facing obstacle avoidance sensors. Cryptically confirmed to begin taking orders on June 25th, the Evo is shaping up to be a solid drone for new buyers.
You can now pre-order the Autel Robotics Evo for $999.
DJI Phantom 4 Pro V2.0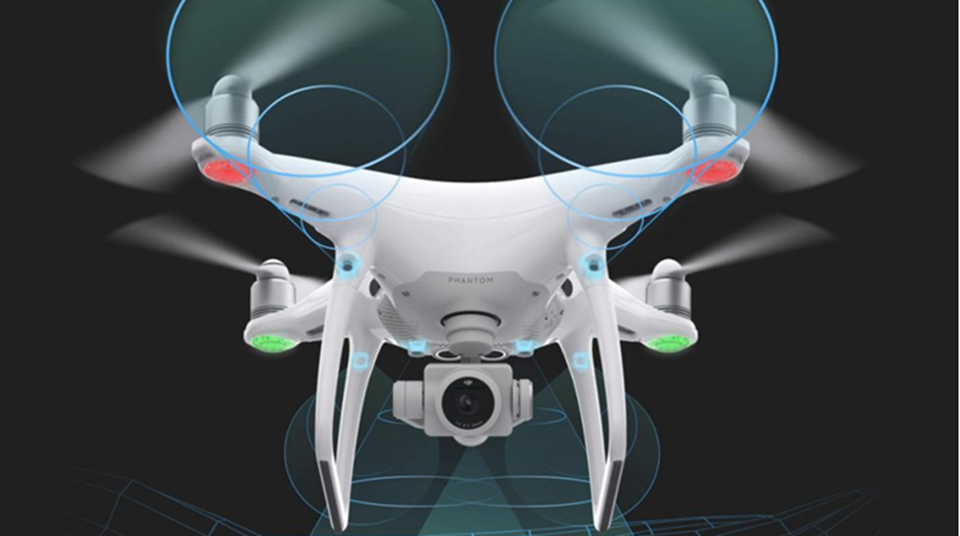 Just last month, DJI announced an update to the line of Phantom drones. This latest machine is an incremental update to the Phantom 4 Pro, called the Phantom 4 Pro V2.0. Primarily, you are looking at updated propellers and ESCs, to create quieter, smoother and more efficient flight. You're also looking at OcuSync, the technology that allows wireless connectivity to the DJI Goggles.
Let us sum up quick: V2.0 is definitely better than the original, but maybe not so much better that you should park your V1.0 and go shopping. If you are buying your first Phantom drone now, go for the Phantom 4 Pro V2.0 for sure. If you can wait, there's always something better in the pipes, and the Phantom 5 could be here before the year is over.
Grab the DJI Phantom 4 Pro V2.0 for $1499 for the base package, upgrade to the Phantom 4 Pro+ V2.0 for $1799 to get a built-in display on the remote
Honorable mentions:

GDU O2, Parrot Anafi and Skydio R1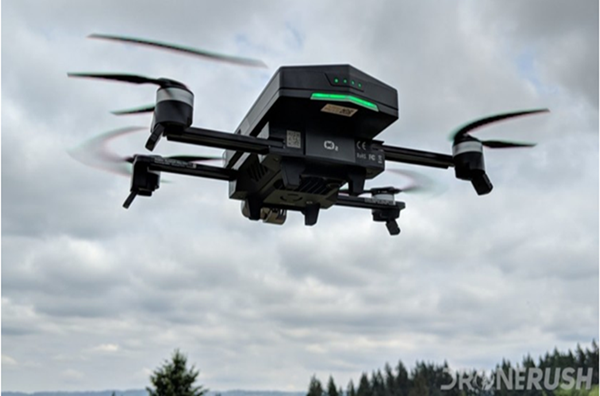 GDU first announced the O2 in September last year, but it just starting shipping to consumers in Q2 of 2018. This is one of the most portable drones around, and is a serious contender to DJI's more popular products right now. 4K video, 20 minutes of flight time and some handy flight features at your fingertips. Check out the GDU O2 for $732.
Parrot announced the new Anafi just now in June. This new machine packs a 21MP camera with 4K video into an advanced-range gimbal. It is a folding drone that appears very portable. With solid hardware in place, Parrot is banking on fun software features to set them apart from the crowd. Pre-orders are open now, the Parrot Anafi is $699.
Skydio is not a company we'd seen in the retail market before, having sprung up from MIT grads fairly recently. The Skydio R1 is their first retail machine, and it is packed full of sensors that provide the safest autonomous flight we've ever seen. A simple drone in function, offering a few 'follow-me' modes, but a highly capable self-flying drone. The Skydio R1 is $2,499.
RELATED ARTICLES
10 best drone apps for Android
9 fun drones you can control with your smartphone
DJI Mavic Air announced: the drone you were waiting for?
DJI Go 4 – new companion app for new DJI drones


Events in 2018
Along with the rest of the AA team, we have attended a few events so far this year. In case you missed them, here is where Drone Rush has been:
CES in January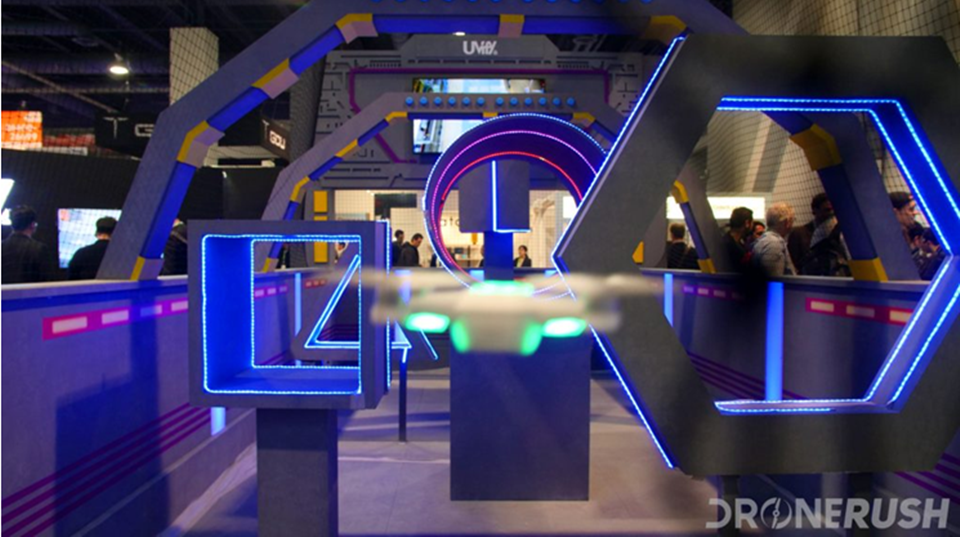 The year started out with drones, lots of drones. CES 2018 in Las Vegas entertained as much as it informed. Many new machines made their debut at CES, the biggest names in that group include three machines from Yuneec, a folding drone from Autel Robotics and quad my inner child is most excited for, Uvify launched a racing drone trainer.
Learn more:
Yuneec launches three new drones

Autel Robotics Evo announced

Uvify OOri – fastest mini drone around
---
AUVSI Xponential in April/May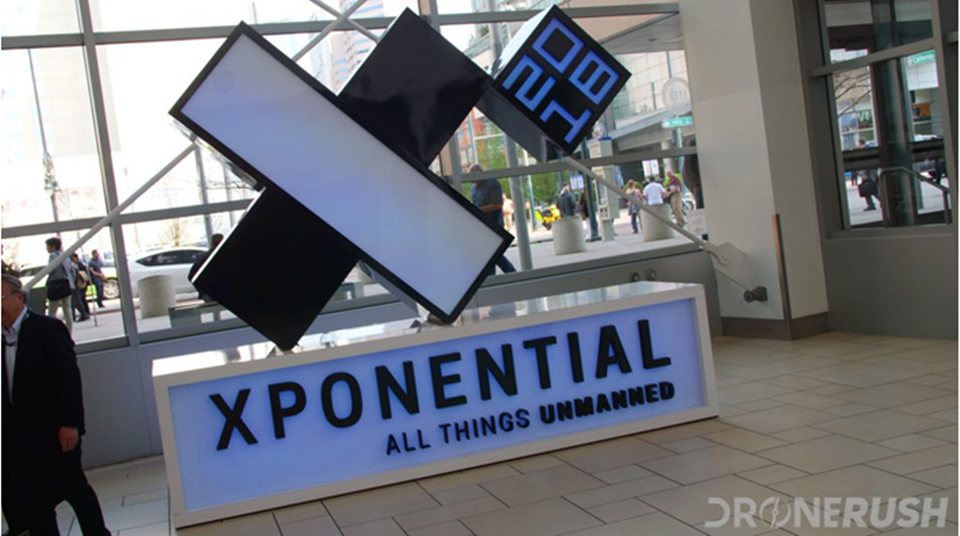 This year, AUVSI Xponential was held in Denver, this was a week long convention for all things autonomous and robotic. We experienced many new drones and other UAV from the commercial and military markets. Uvify was at the show, sponsoring the IDRA Challenger's Cup drone racing event. We were a minor sponsor ourselves.
DJI introduced the TX2 thermal camera for the M200 series drones, we got to learn about all the improvements made to the Uvify OOri and the new Insitu ScanEagle III was announced. That last machine is a large, fixed-wing craft that will help monitor forest fires and survey railways, if nothing else.
We pumped out a few videos from the show, but not many written articles, check it out:
Intel and The Drone Girl in February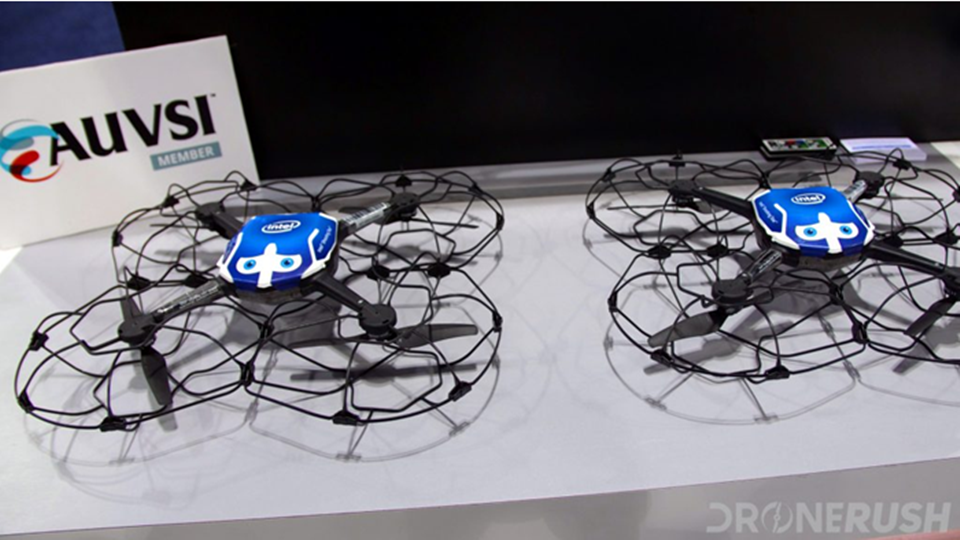 This has been a big year for Intel's drone business. The Falcon 8+ drone, along with their Insight software package, is changing the inspection market. More exciting are the World Record breaking drone swarm events. Emulating fireworks, creating amazing images in the sky, the Shooting Star team of drones put 1,218 drones into the air at the Olympics.
We met up with Intel at CES and AUVSI Xponential, but we also met the Shooting Star team at the Girls Who Drone event, hosted by The Drone Girl. We learned a ton about the Shooting Star program.
Have a listen to the Girls Who Drone presentation here:
Intel Shooting Star drones at the Girls Who Drone event

Intel drone business explained
If you are flying for pay, or any other form of compensation, you must operate under a different set of rules and possess a commercial drone license. We call it the Part 107. It's not too hard to get, but it will take some time to learn all the rules. We want to help you learn the rules and get your commercial license, check out our drone pilot training material.


What other new drones are coming in 2018?
DJI Mavic Pro 2
Rumors, folks, all we have are rumors and wishes. We are fairly confident that we'll see an update to the popular Mavic Pro this year, and we would love to see some updates such as multi-directional obstacle avoidance sensors and an improved camera. We would mostly like to see a 1-inch camera sensor, with 100Mbps data rate, the same as you find on the Phantom 4 Pro today.
Be sure we will make a big deal when we hear anything official, but for now, hopes and dreams.
Related: DJI Mavic Pro review
---
DJI Phantom 5
With the release of the Phantom 4 Pro V2.0, we are not sure a Phantom 5 is coming soon. We still expect to see the new machine before the year is over, packing a more compact design, perhaps some folding propeller arms, and folding propellers themselves as well. The next stage in camera tech need not be a larger sensor, but an increased data rate could be good. Some camera vendors are shipping with 10-bit video and 4K 60fps or faster as well.
The biggest update we expect of the Phantom 5 is interchangeable lenses. The default, single-focus lens of most drone cameras today is fairly wide-angle, but works well. A selection of focal lengths would greatly expand the uses of the drone. But we're still working with rumors and hopes.
See also: DJI Phantom drones guide
---
More drone racing!
Along with our desire to cover more commercial drones and Part 107 operations this year, we also want to get into drone racing a little more. We'll get our start above 50 mph with the Uvify OOri, then we'll have some more fun and bring you along for the ride.
Aside from our own fun and the exploration of drone racing for you, the racing scene is growing. The IDRA has a number of races around the globe this year, and the DRL is going strong as well. We hope to get to more official events as we go.
Related: Best racing drones
---
What are you hoping to see from the drone world this year?